Air Ambulance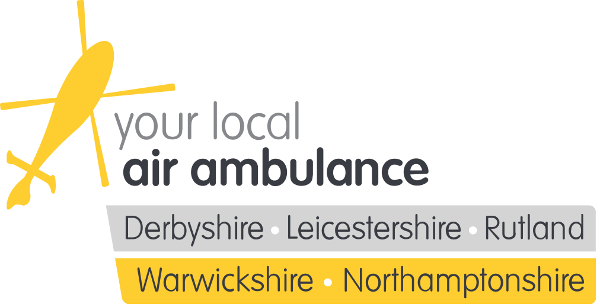 Warwickshire and Northamptonshire Air Ambulance (WNAA) was established in 2003 and exists to provide a HEMS (Helicopter Emergency Medical Service) to the counties of Warwickshire, Northamptonshire and the Milton Keynes area. The service does not simply transport patients to the nearest hospital, but also routinely carries senior Doctors and Consultants to the scene of incidents in just minutes, providing lifesaving treatment and medication at the scene and en-route to hospital. The Air Ambulance takes the hospital to the patient, providing the best possible chance of a full recovery.
WNAA is one of very few services outside London to routinely carry a Doctor on board. The primary response area is the 2000 square miles of Coventry, Warwickshire, Northamptonshire, Milton Keynes and some of the key border areas like Market Harborough, Banbury and Solihull. They also help out their neighbours under a mutual aid agreement in Birmingham, the West Midlands, Buckinghamshire, Oxfordshire, Leicestershire, Bedfordshire and Hertfordshire. The service has 15 Doctors, 15 Paramedics & 6 Pilots who service a population of around 1.2 million people. Based at Coventry Airport, with an ever-increasing callout rate of between 120 and 150 per month, WNAA is the busiest air ambulance in the UK.
WNAA is a registered charity and relies totally on public donations, fundraising activities and sponsorship. The average cost per mission is around £1400 and the annual basic running cost of the service is over £1.7 million. Currently only able to operate in daylight hours due to the restrictive leasing costs of flying at night, WNAA aims to become the first service in the UK to operate 24 hours per day.
Warwickshire and Northamptonshire Air Ambulance
Hazell House, Burnthurst Lane, Princethorpe, CV23 9QA
Telephone: 08454 130999 or email enquiries@wnaa.co.uk
Website: www.wnaa.co.uk
Registered Charity Number: 1098874